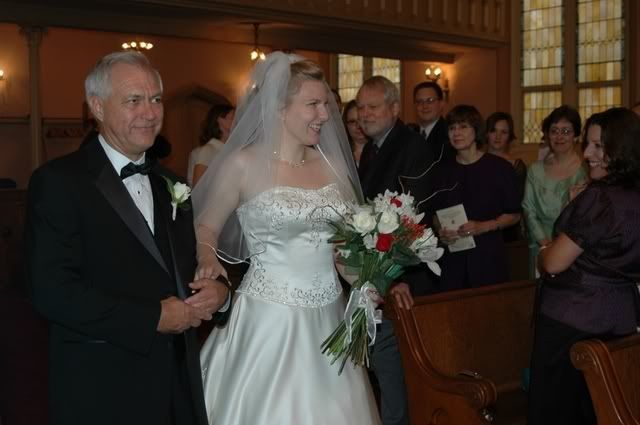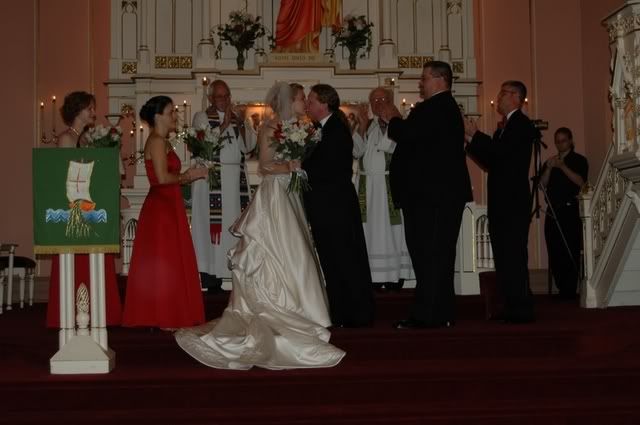 How is married life?
I'll let you know when we see each other. We've had to resume lives that were already in progress. She's off teaching tonight. I could tell you many little stories from the last few days, but the persistent tale is one of both happiness and exhaustion. I am worn out. I tried to sleep a lot this weekend, but I am still playing catch up on a sleep debt. I also don't seem to be able to grade papers at home and this is beginning to be a problem. I'm thinking of staying over tomorrow night in H just to force myself to grade. I hate grading – good thing I became a teacher isn't it.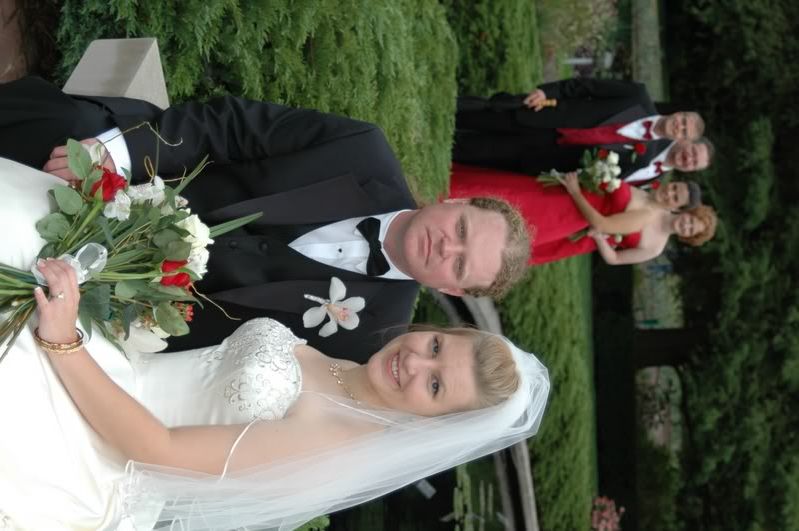 It sounds like everyone in attendance had a great time at the wedding. Honestly it's all still a blur to me. I don't think I managed to talk to any one person for more than just a few minutes. I suppose that's to be expected. I'm looking forward to seeing the DVD that my brother Phil is making so I can have some sort of a sense of how everyone else experienced our day. I know my sister-in-law Grace did a fabulous job with the music as I listened to her rehearsal. During the actual ceremony I was in some kind of fugue state so that only Jes and the immediate demands of the ceremony were really real for me. I was calm and at the same time emotional, not wholly different from being in shock I suppose.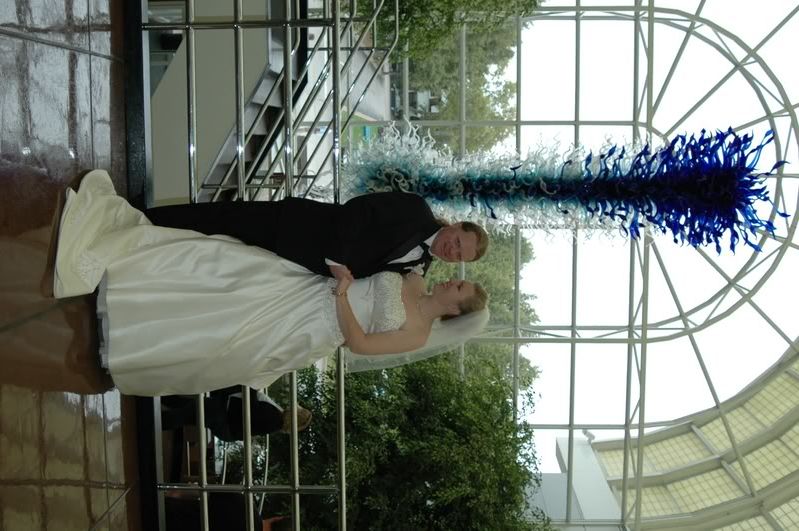 Our friend Barb had a nice compliment, she said that we hit all the good parts of a traditional ceremony and avoided many of the more annoying contemporary traditions. I think that there is something ecstatic that happens in well built ceremony which is more than the sum of the parts. I do feel like we've had a deep blessing from our family and friends such that we are now in a new phase of life. I still seem to have jet lag from the emotional trip across the bridge from where we were to where we are. It's not clear to me yet what all has changed, but I know that many things have, and for the better.
More later – must sleep.