People seem to like it when you blog about your pets... why is that?
Anyway, the cat has been unusually rough on the furniture of late, so Sunday we decided the time had come to get the gato some furniture of his own. While touring the various pet stores we found this monstrosity for 50% off. He knew it was his when it was still in the box.
Ajax is now the proud owner of his very own pagoda.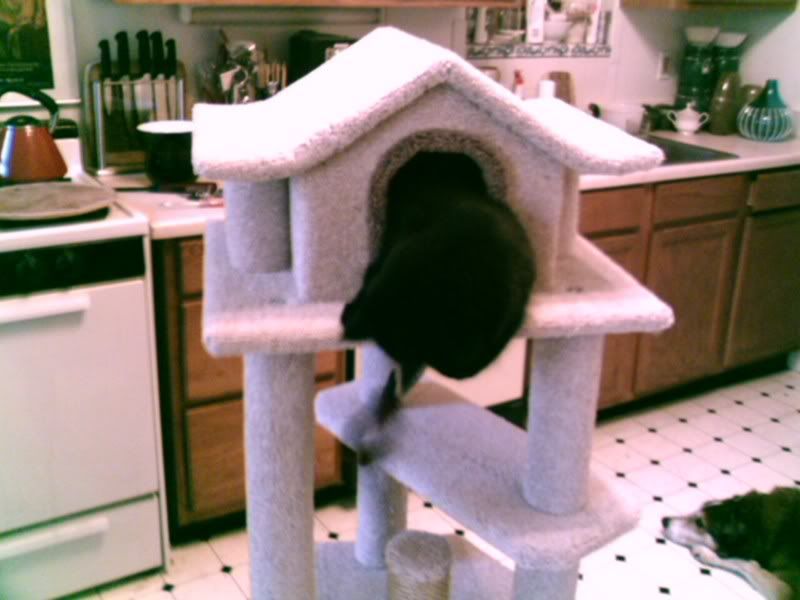 While the cat is a blur of enthusiasm, Sebastian (lower right of third picture) seems resigned to the fact that his owners are nuts.