Ah, the dog parade. The kick off to the St. Louis Mardi Gras. Despite the cold we went anyway.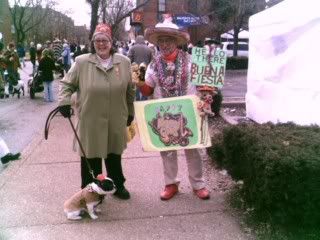 Father Time, Mary and Champaign in high costume for this "fez – tive" occasion.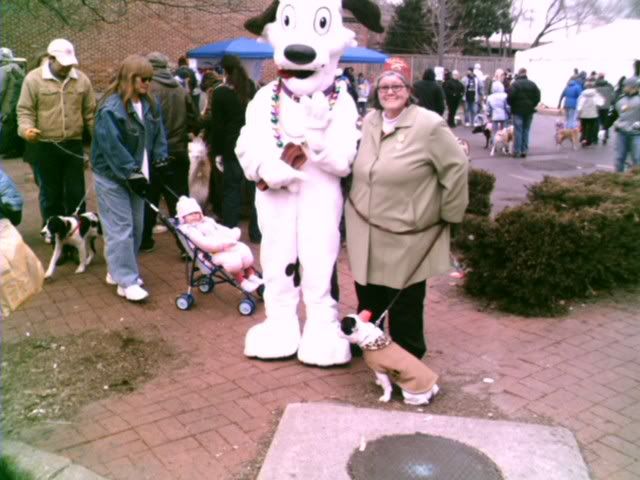 The Beggin Strips Poster Dog sans a bit of head (these palms are hard to photograph with)
My vote for best float!
The crowd was 8,000 dogs strong according to the morning paper (plus owners).
As we walked the route many were heard to say, "Look at the little shriner dog!! That dog has a fez on!!" Next year we are going to get all the French dogs together, fez them, and walk the route in figure eights.