Photo Essay & Reenactment:
If you have a power outage for three days and you have fish you will need to take steps to get the fish air. First you need power. I used this battery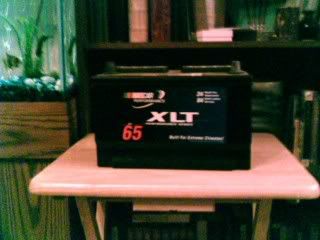 Which normally lives to power my school bus.
Sad school bus waits for me in a field and none have risen to help her rise….
But rise she shall, and soon!!!!
Anyway, I have this handy little compressor to fix flats. It plugs into your car's cigarette lighter.
That means you need a cigarette lighter and a power source to power it (or at least the wiring for one) – note the mail compressor and the female lighter wiring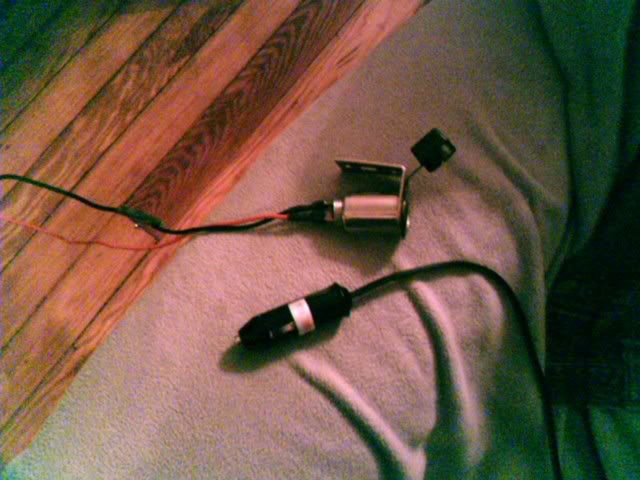 So then you need to get the cigarette lighter power by attaching leads to it: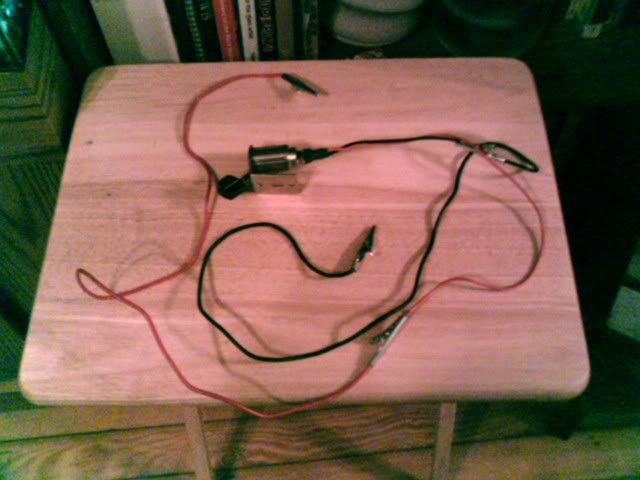 Now here's where the project took a left turn. The clips on the leads were too small for the battery posts. Enter the battery charger:
Clipping the cigarette lighter leads to the charger clips and then hooking those to the battery gives us a flow of power to the compressor:
Then you just hook the compressor up to the in-line for the tank and voila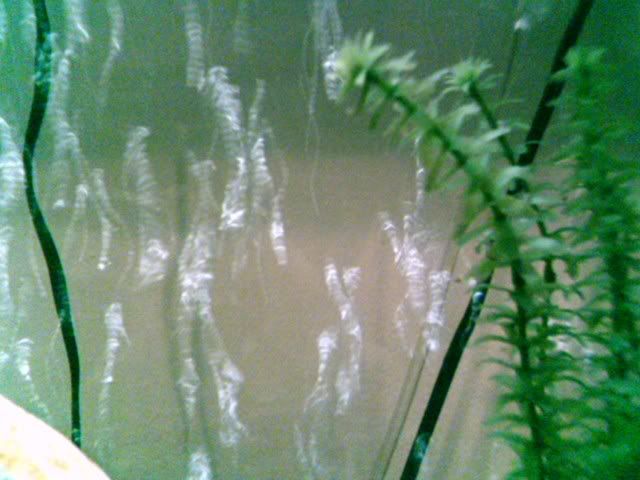 Bubbles……